Sidco Auto: Your Personal Vehicle Purchasing Service
You tell us what you want:

We find it.

We negotiate the best price

so you pay less.
Get the right car while

you barely lift a finger.
Call or Email us:
1-888-88-SIDCO
Most people don't have time to search dealership after dealership or the classifieds for a car. Even fewer have the expertise to find a vehicle in the best condition and negotiate the best price.
Good news... We do all the hard work for you.
At Sidco Auto, we search the nation to find the best vehicle that meets our customers' predetermined criteria. With access to a significantly larger number of vehicles and expertise in determining their "real" condition, we don't stop until we've found the car you want.
We do not buy inventory! Every vehicle we locate and purchase is for one customer.
We've been helping car buyers since 1987. Let us help you find the car you want.
Satisfied Customers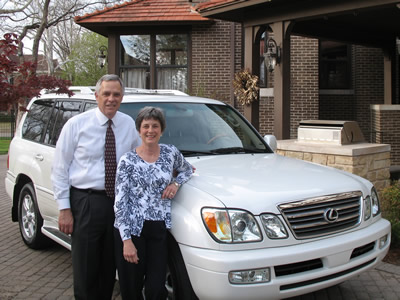 "Sidco located a Lexus LX 470 for my wife and delivered it directly to my door in excellent condition. I didn't have the time to research and inspect potential cars that would meet the appearance and quality standards of an executive. I soon received emails and phone calls about prices and available cars, as well as figures showing how I would save money buying through Sidco. I'd been meaning to buy a new car for myself and as president of a real estate development firm, I was so pleased with the LX 470 we received, that I placed an order for a Lexus LS 430. And just two weeks after I ordered the second Lexus, Sidco delivered the LS 430 to my door! The ease of ordering and receiving the car was surpassed only by the high quality and the savings received. This method of buying a car is FAR better than the traditional way!"
— Kirk Humphreys, real estate developer and former mayor of Oklahoma City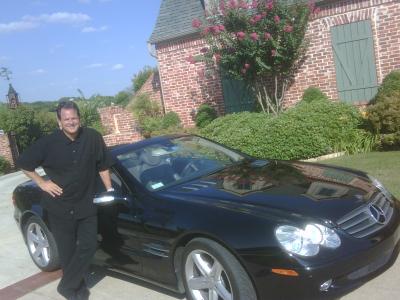 "Rod, I want to send a special thanks to you and your team for helping me select and purchase my new car. Trust is a big deal in and around the car business. My friend said trust you, I did and you followed through and went the extra mile, many people would not go, to get me exactly what I wanted at the right price. Again Big Thanks! I'll be referring my friends and colleagues as Jerome was kind enough to do for me"
— Tony Jeary - Coach to the World's Top CEOs and High Achievers, www.tonyjeary.com