History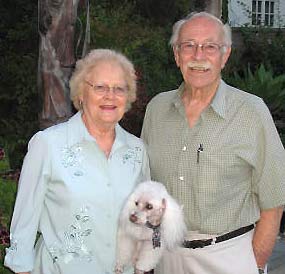 For 20 years, the vision of Sid Colburn has helped countless people find their next vehicle. His principles of providing quality cars at hassle-free prices continue to serve a real need worldwide. In his own words,
"When people learn the "Sidco Way" of buying vehicles they never want to go back to traditional car buying."
Sid was born in California in December of 1926. At the age of eighteen, during WWII, he went into the Merchant Marines for a two year tour serving his country. In 1946, he signed up for two years in the Army Band, recording many tunes for soldiers overseas and playing for Army's undefeated basketball team. He met Dee, his future wife, in February of 1946, and they were married in June of 1948. They started their family in 1950 with the birth of their son David, followed by their daughters Teri in 1954 and Kathy Dee in 1955.

In 1952, Sid started working in the car business at W. R. Shadoff Chrysler/Plymouth where he sold his first new Chrysler Convertible for $4,995.00. He continued to sell new and used cars as well as motor homes until 1960. That's when he opened Sid Colburn Auto Sales. Ten years later, Sid took advantage of opportunities to help dealers up and down the West Coast solve sales problems and increase sales volumes in both new and used vehicles. He also sold several school busses to California school districts during this time.

In January of 1987, he decided to open Sidco Auto Brokers - later known as Sidco Auto Network. He saw a need to help people, school districts, and religious organizations that lacked time, skill, and/or desire to spend countless hours looking for their next vehicle. Over the years, Sid found that most people felt at a great disadvantage negotiating the price of vehicles and disliked the hassle involved in the process. He knew car salesman had access to information the average buyer did not, giving dealers a huge advantage.

Sid wanted to level the playing field by using his skill, experience, and the relationships he had built during the previous 35 years to help people save time, money and the hassle of buying vehicles. He accomplished this by becoming one of the first - if not THE first - car purchasing services in the U.S. He used his dealers license to attend private dealer auctions and find the "Cherry Condition" vehicles his clients were looking for. He knew most dealers bought vehicles on the hope that a specific car would sell at a certain price. Sid's strategy? He bid slightly higher than competing dealers on the "Cherry" cars, and still got his clients their vehicles at a fraction of the traditional mark-up most dealers charged.